Fully Customize Hat
Customize In 5 Easy Steps
Pre-Designs Caps
Premium Hats
Related Items
Brands That Trust Us
Why Choose Custom Hats Now?
At Custom Hats Now, we take the concept of customization seriously. You won't just get to pick the color and size of your custom fitted hats. You'll also be able to choose from multiple styles, add your own logo, and even choose the method used to apply that logo. We also let you pick stitching color, panel colors, imprint position, fonts, and more. The choice is yours, and the options are endless!
Round-the-clock Customer Care
Got questions? Need help? Not sure about something to do with your custom embroidered hats order? That's not a problem. Our friendly, professional customer care representatives are always on stand-by, ready to help out, and answer any queries you might have. Plus, there are lots of ways to get in touch. You can give us a call, send us an email, or, for the fastest responses, use our handy Live Chat tool.
Our personalized hats may be made from top quality materials, but they don't come with high-end price tags. At Custom Hats Now, you can order custom logo hats for fair, affordable prices. And if you happen to be buying in bulk for parties, corporate events, or other occasions, you'll get even bigger savings! Did we mention that we offer totally free shipping, too?
Making your own fully customized hats couldn't be simpler with our easy 5-step process:
Pick the style of custom hats you want from our four available options
Choose the imprint method for your custom hats with logo
Decide on the clasp type, like Velcro or buckle
Customize your hats further, choosing quantity, colors, and adding your logo
Pick a delivery date that works for you and confirm your order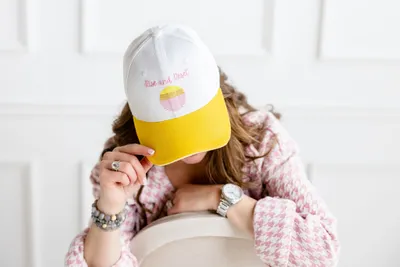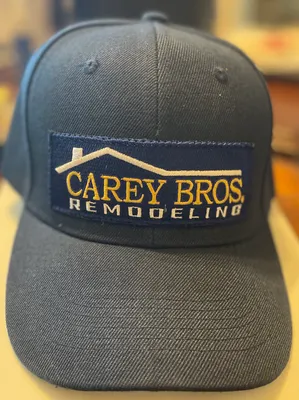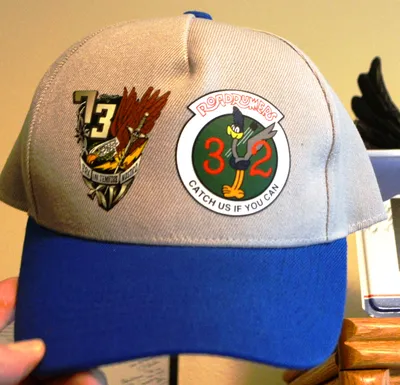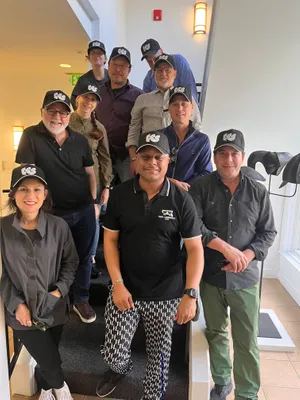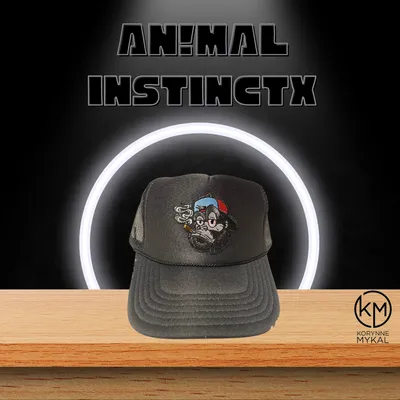 How long does it take for a custom hat to be made?
We offer super-fast production times for custom fitted hats compared to many other providers. Typically, your custom hats will be produced and ready to ship within three to five business days (Monday to Friday) after proof approval.

During exceptionally busy periods, it may take a little longer. However, we always do our best to complete every order quickly and efficiently, so you won't be waiting long.
How do I care for my new hat?
The care instructions will vary, depending on the design of your hat and them method used to affix the logo. In general, we recommend using simple lint rollers, wet wipes, and damp towels to get rid of any dust, lint, or any marks that may appear. It's also wise to store your hat somewhere safe and dry to keep it clean and in good condition.

Get in touch with our customer support service if you need any extra help caring for your custom hats.
How often will my hat need to be re-shaped and/or cleaned?
That all depends on how often the hat is used and how well it's cared for. If you wear your customized hats casually, brush away any lint, and store them correctly, they shouldn't need much cleaning or reshaping at all.
Can I customize anything on a hat?
Pretty much! Custom Hats Now lets you create custom logo hats any way you want. You can pick from multiple styles, choose from four imprint methods, and customize your clasp, too. We also let you color your hats however you like, right down to the stitching color. Plus, you can add your own text, logos, art, and images.
How long does it take to custom make a hat?
Typically, we produce most custom hat orders within three to five days of approving the proof. So, simply make your order, receive the proof image or physical hat, and then approve it. From there, your hats will go into full production, and you'll receive them on your chosen delivery date. Production can take a little longer during very busy periods, or if you place a big bulk order.
What methods of payment are accepted?
You can pay for your order in a variety of ways. We accept cards, both credit and debit, as well as checks and even PayPal. You can choose your desired payment method once you've customized your hats and added them to your cart.
What is the return policy?
Our return policy is simple. If there's something wrong with your order, like a printing error or something missing, just let us know and send it back within 30 days. You can have your entire order remade to the original specifications at no extra charge, or request a full refund.

If you opt for a refund, the full order will need to be sent back. We'll process and pay out your refund within seven to 10 business days after the order has been received.
Can I return my order if I don't like the finished product?
No, we don't offer returns and refunds for customers who don't like the final product. This is why we offer proof images and physical proofs as options when creating your order.

We always create proofs of your chosen design and send them out to you so you can exactly what it's going to look like. This helps to eliminate any risk of disappointment or dissatisfaction with the final product.

Note that we will offer full refunds or replacements if there's something wrong with your order, like defective stitching or improper logo placement.
Testimonials:
This is what some of our clients think about our products
I'm a musician and I needed a custom hat to wear on stage. I found this online shop and I was really impressed with the selection of hats and how helpful their customer service is. I was able to find a hat that I loved and I was able to customize it with my band logo. The hat is high-quality and it's been a great way to promote my band. I am really satisfied with my purchase and will order again next time!
- Alexa Valencia
I'm thoroughly impressed with these custom hats. The quality is unmatched – the stitching is precise, the fabric feels durable, and they fit comfortably. These hats are not just stylish accessories but also a testament to fine craftsmanship that's hard to find.
- Harrison Faulkner
I'm a big fan of my favorite sports team, and I wanted a custom hat to show my support. I found this online shop and I was really impressed with the selection of designs. I was able to find a design that I loved and I was able to customize it with my own text. The hat is high-quality and it's been a great way to show my support for my team. I would definitely recommend this store to anyone looking for a custom hat!
- Penelope Winters
I'm a big fan of the outdoors and I needed a custom hat to wear when I'm hiking. In this store, I was really impressed with the selection and quality of the hats they have. I was able to find a hat that I loved and I was able to customize it with my favorite hiking trail. The hat is high-quality and it's been a great way to stay cool and protected from the sun. Highly recommended shop!
- Octavia Rosen